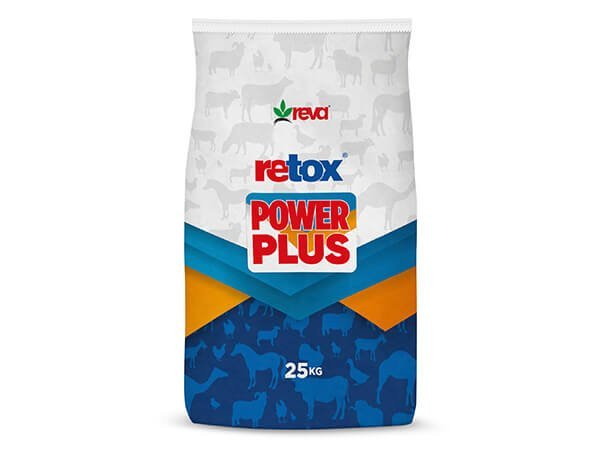 Binders: 1g568 – Toxin Binder (Clinoptilolite) 1m558i – Toxin Binder (Bentonite) 1g557 – Toxin Binder (Montmorillonite)
Intestinal Flora Regulators: E1704 – Mannan (Saccharomyces Cerevisiae Cell Wall Extract) E1704 – Glucan (Saccharomyces Cerevisiae Cell Wall Extract)
Carriers: 1g568 – Toxin Binder (Clinoptilolite) qsp
PURPOSE OF USAGE: It is a toxin binder for bovine, ovine and poultry based on Clinoptilolite, Bentonite, Montmorilonite and Mos (Mannan-oligosaccharide). It has a strong toxin-binding property. The binding property is further enhanced with mannan oligasaccharides. It helps to increase the low efficiency caused by aflotoxins. It binds aflotoxins and ensures that they are excreted with feces ,in case the spoiled, mouldy silage, beet pulp, straw, dense feed and raw materials are given to the animals. It ensures that ammonia, which occurs due to excess protein consumption, is retained and removed. It has pellet binder and pellet holding capacity increasing feature. It helps to strengthen immunity to nutrition with the content of Betaglucans.
USAGE: 1-5 kg ​​for 1 ton of feed, 100 g for 1 bag of feed; Also 30-50 gr mixed with the animal daily feed for 1 cattle, 4 calves, 5 sheep, 10 lambs ; For poultry rations 1-5 kg are mixed with 1 ton of feed.
STORAGE: To be stored in cool, dry, dark and moisture-free places.