Rebiotic Full Silage Inoculant
Rebiotic Full Silage Inoculant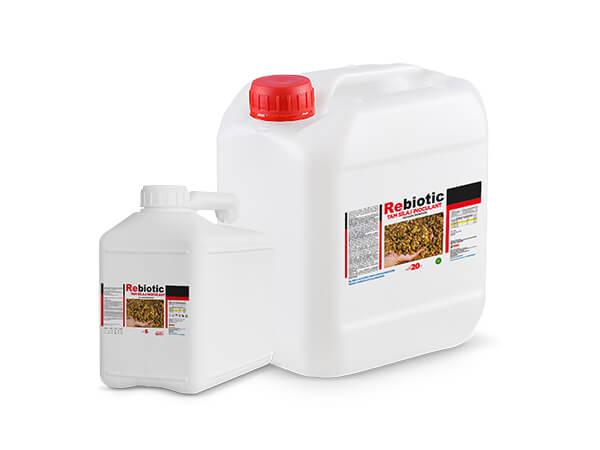 Lactobacillus buchneri CCM 1819, Lactobacillus plantarum ATCC 8014, Pediococcus acidilactici 33-11 NCIMB 30085, Lactobacillus casei ATCC 7469. Pediococcus pentosaceus NCIMB 30168.
USAGE PURPOSE: REBIOTIC FULL SILAGE is an additive used to improve the fermentation process in corn, all crop silages and rolled grains.
•Reducing silage pH.
• improving the fermentation process.
It is not corrosive or toxic; Entirely prepared with live bacteria.
DESCRIPTION OF USE:
• 50 cc REBIOTIC FULL SILAGE is used for each 1 ton of silage to be produced.
• 20 tons of silage can be produced with 1 It REBIOTIC FULL SILAGE.
• The amount of REBIOTIC FULL SILAGE required for the production of 100 tons of silage is 5 lt.
• REBIOTIC FULL SILAGE should be mixed with water to ensure homogeneous distribution and support bacterial activity.
• Dosage of REBIOTIC FULL SILAGE less than 1 liter per 50 liters of water is not recommended.
RISK AND SAFETY SIGNS: Keep away from children and food. It does not irritate and does not harm when there is any contact during application. It is sufficient to rinse the contacted area with water.
STORAGE CONDITIONS: Store in its original packaging under normal conditions (in cool and dry places). Do not expose the product to direct sunlight. Under normal conditions, it maintains its physical and chemical properties for at least 1 year. Storage temperature is between +0/+25 C. Since the product is a fermentation product, if it is left open during sampling or use, the microorganisms in it are adversely affected.
During the application of REBIOTIC FULL SILAGE, there should be no chemical drug and substance residues in the equipment and devices to be used.
SAMPLE USE DOSAGE

AMOUNT OF SILAGE TO BE MADE

REBIOTIC FULL SILAGE

WATER

FOR A 5 TON SILAGE

250 CC

12,5 LT

FOR A 10 TON SILAGE

500 CC

25 LT

FOR A 20 TON SILAGE

1 LT

50 LT

FOR A 50 TON SILAGE

2,5 LT

125 LT

FOR A 100 TON SILAGE

5 L

250 LT
| | |
| --- | --- |
| COMPOSITION | CFU/ml |
| Lactobacillus buncheri CCM 1819 | 2×108 |
| Lactobacillus plantarum ATCC 8014 | 1×108 |
| Lactobacillus acidilacitici 33-11 NCIMB 30085 | 1×108 |
| Lactobacillus casei ATCC 7469 | 1×108 |
| Pediococcus pentosaceus NCIMB 90168 | 1×108 |