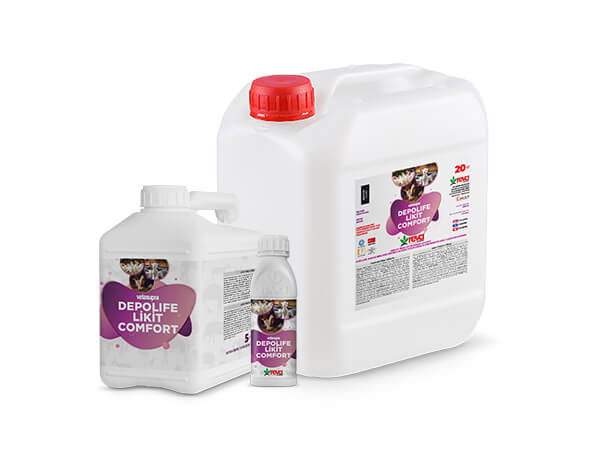 Vitamins: 3b103 – Iron (Iron Sulphate) 3b305 – Cobalt (Cobalt Sulphate) 3b405 – Copper (Copper Sulphate) 3b503 – Manganese (Manganese Sulphate) Zinc (Zinc Sulphate) 3b801 – Selenium (Sodium Selenite)
Minerals: 11.4.1 – Sodium (Sodium Chloride) – 11.2.1 – Magnesium (Magnesium Sulphate) – 1a338 – Phosphorus (Phosphoric Acid) – 11.1.6 – Calcium (Calcium Chloride) – Potassium (Potassium Sulphate)
Amino Acids: 3c301 – Methionine (DL-Methionine) 3.2.1 Lysine (L-Lysine) 3.3.1 – Threonine (L-Threonine) 3c3.6.1 – Arginine (L-Arginine) 3c391 – Cystine (L-Cystine) Glutamic Acid (L- Glutamic Acid) Aspartic Acid (L-Aspartic Acid) Alanine (L-Alanine) Glycine (L-Glycine) 3.4.1 – Tryptaphone (L-Triptafon) 3c3.5.1 – Histidine (L-Histidine) Proline (L-Proline) Serine (L-Serine) Phenylalanine (L-Phenylalanine) 3c3.7.1 – Valine (L-Valine) 3c3.8.1 – Isoleucine (L-Isoleucine) Tyrosine (L-Tyrosine) Leucine (L-Leucine)
Carriers: Water (Water)
USAGE PURPOSE: It is a liquid premix prepared by specially formulating the minerals and essential amino acids needed for the growth, development and productivity of poultry, ovine and bovine animals. It increases the shell quality and feed utilization in poultry.
It helps to meet the increasing mineral substance need for various reasons. It contributes to the healthy growth of lambs, kids and calves during their development periods. It helps to prevent bad habits such as soil, bag, hair eating and wall licking.
USAGE: For broiler and laying hens and turkeys: 2-4 kg/day per ton of drinking water, 0.5-1 g/day per animal. Chicks and pullets: 1-2 kg ton/day to drinking water, 0.1-0.5 g/day per animal. For lambs, kids, calves, sheep and goats: 5-10 gr/day. Fattening, heifer and dairy cattle: 25-120 gr/day is given for 3-10 days depending on the situation.
STORAGE: To be stored in cool, dry and dark and moisture-free places.