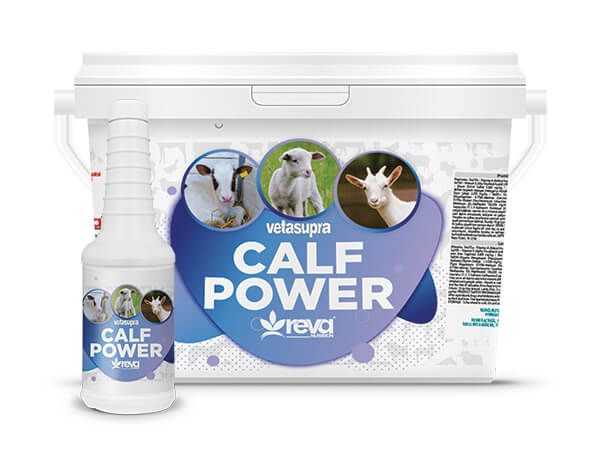 Vitamins: 3a672a – Vitamin A (Retinol Acetate) 3a671 – Vitamin D3 (Cholecalciferol) 3a700 – Vitamin E (Alpha Tocopherol Acetate) 3a821 –  Vitamin B1 (Thiamine)
Elements: Iron (Iron Sulphate) 3b413 – Organic Copper (Copper's Hydrated Glycine Chelate) 3b506 – Organic Manganese (Manganese's Hydrated Glycine Chelate) 3b607 – Organic Zinc (Zinc's Hydrated Glycine Chelate) 3b801 – Organic Selenium (Selenium Proteinate)
Intestinal Flora Regulators: E1704 – Mannan (Saccharomyces Cerevisiae'nin Hücre Duvarı Ekstratı) E1704 – Glucan (Saccharomyces Cerevisiae'nin Hücre Duvarı Ekstratı)
Amino Acids: 3c 301 – Methionine (DL-Methionine)
Antioxidants: E320-BHA (Butylated Hydroxyanisole) 250 mg/kg
Carriers: 11.1.1 – Calcium Carbonate (Calcium Carbonate) qsp
USAGE PURPOSE: It is used to prevent problems that may occur at vitamin and trace mineral deficiencies in calves , lambs and kids breeding,. It is used to during growth and development periods when interest in soil and other harmful substance sincreases. It increases the daily live weight and the rate of utilization from feed and milk.
USAGE: By adding it to milk, calf food, water or concentrated feed; For Calves; 10 gr/day/animal, Lamb-Kids; 3-4 gr/day/animal, it is recommended to double the dose during the weaning period.
STORAGE: To be stored in cool, dry and dark and moisture-free places.