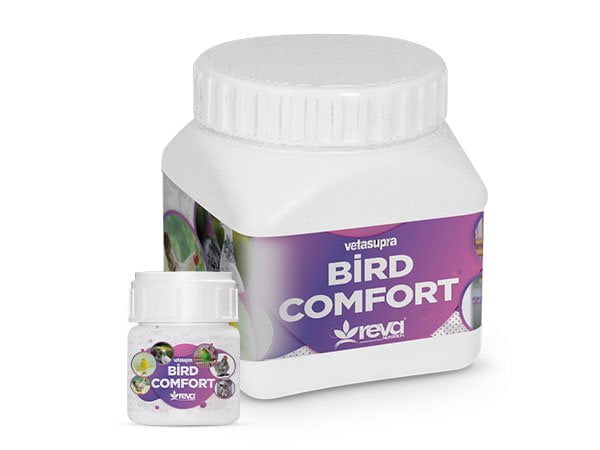 Vitamins: 3a672a – Vitamin A (Retinol Acetate) 3a671 – Vitamin D3 (Cholecalciferol) 3a700 – Vitamin E (Alpha Tocopherol Acetate) 3a821 – Vitamin B1 (Thiamine) Vitamin B2 (Riboflavin) 3a315 – Vitamin B3 Nicotinamide(Niacin)) 3a841 – Vitamin B5 (Calcium-D-Pantothenate) 3a831 – Vitamin B6 (Pyridoxine) 3a841 – Vitamin B9 (Folic acid) Vitamin B12 (Cyanocobalimin) 3a710 – Vitamin K3 (Synthetic Menadione) 3a300 – Vitamin C (Ascorbic acid) 3a880 – Vitamin H (Biotin) 3a890 – Choline (Choline Chloride)
Elements: E1 – Iron (Iron Oxide) 3b202 – Iodine (Calcium Iodate) 3b305 – Cobalt (Cobalt Sulphate) 3b405 – Copper (Copper Sulphate) 3b503 – Manganese (Manganese Sulphate) 3b603 – Zinc (Zinc Oxide) 3b801 – Selenium (Sodium Selenite)
Minerals: 11.3.1 – Phosphorus (Dicalcium Phosphate)
Amino Acids: 3c 301 – Methionine (DL-Methionine) Lysine (L-Lysine)
Binders: 1g568 – Toxin Binder (Clinoptilolite)
Antioxidants: E320 – BHA (Butylated Hydroxyanisole)
Carriers: 11.4.2 – Sodium bicarbonate (Sodium bicarbonate) Dextrose (Dextrose Monohydrate)
PURPOSE OF USE: It is a powder vitamin and mineral combination prepared to meet the vitamin, mineral and amino acid needs of poultry (canary, budgerigar, parrot, canary, pigeon, ornamental chickens, broiler and layer chickens, etc.) and to eliminate their deficiencies. It meets the daily vitamin needs of cage birds such as turkeys, canaries, parrots, Pigeon, and budgerigar and helps to protect them from all kinds of stress. It helps to shorten the seasonal molt period. It ensures healthy and rapid growth of bird chicks. It meets the increasing vitamin needs of old birds. In the case of vitamin deficiencies of laying and broiler house chickens It is used as a support to increase egg and meat quality.
USAGE: Ornamental Birds: 1-5 gr. to 60-80 cc drinking water or feed ; Pigeons: 3-8 gr. to 250-300 cc drinkers or feeds. Layer Chickens: 10-20 gr in 1 liter of water or feed. Broilers: 10-20 gr in 1 liter of water or feed.
STORAGE: To be stored in cool, dry and dark and moisture-free places.
PACKAGE FORM: In 50 GR and 500 gr Jars