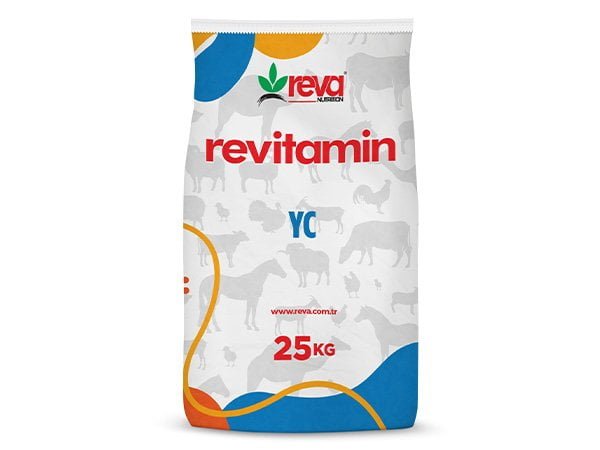 Vitamins: 3a672a – Vitamin A (Retinol Acetate) 3a671 – Vitamin D3 (Cholecalciferol) 3a700 – Vitamin E (Alpha Tocopherol Acetate) 3a821 – Vitamin B1 (Thiamine) Vitamin B2 (Riboflavin) 3a315 – Vitamin B3 (Nicotinamide(Niacin)) 3a841 – Vitamin B5 (Calcium-D-Pantothenate) 3a841 – Vitamin B9 (Folic acid) Vitamin B12 (Cyanocobalimin) E300 – Vitamin C (Ascorbic acid) 3a880 – Vitamin H (Biotin) 3a710 – Vitamin K3 (Synthetic Menadione) 3a890 – Choline (Choline Chloride)
Elements: E1 – Iron (Iron Oxide) 3b202 – Iodine (Calcium Iodate) 3b305 – Cobalt (Cobalt Sulphate) 3b405 – Copper (Copper Sulphate) 3b503 – Manganese (Manganese Sulphate) 3b603 – Zinc (Zinc Oxide) 3b801 – Selenium (Sodium Selenite)
Antioxidants: E320 – BHA (Butylated Hydroxyanisole)
Carriers: 11.1.1 – Calcium Carbonate (Calcium Carbonate)
USAGE PURPOSE: It is a premix that can be used safely in layer hend breeds of all ages with its high amount of vitamin and mineral additives. It removes the retarding obstacles in growth and development. It provides a homogeneous flock.
USAGE: It can be used by mixing 2 kg of Revitamin YC per 1 ton of layer chick feed.
STORAGE: To be stored in cool, dry and dark and moisture-free places.