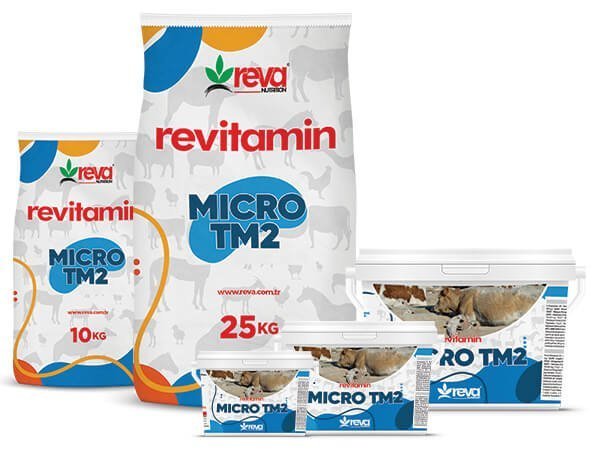 Vitamins: E1 – Iron (Iron Oxide) 3b202 – Iodine (Calcium Iodine) 3b305 – Cobalt (Cobalt Sulfate) 3b405 – Copper (Copper Sulfate) 3b503 – Manganese (Manganese Sulfate) 3b603 – Zinc (Zinc Oxide) 3b801 – Selenium (Sodium Selenite)
Minerals: 11.4.1 – Sodium (Sodium Chloride) 11.2.1 – Magnesium (Magnesium Oxide) 11.3.1 – Phosphorus (Dicalcium Phosphate)
Antioxidants: E320 – BHA (Butylated Hydroxyanisole)
Carriers: 11.4.2 – Sodium Bicarbonate (Sodium Bicarbonate) 11.1.1 – Calcium Carbonate (Calcium Carbonate)
PURPOSE OF USAGE: It is a mixture prepared in a balanced way to meet the mineral substance needs of bovine and ovine , lambs and calves , milking and fattening animals. It especially prevents problems such as wall licking and soil eating. The high amount of minarels it contains brightens animals hair and makes it look more vivid.
USAGE: 10 kg for 1 ton of feed, 0.5 kg for 1 bag of feed; It can also be used by mixing 100 grams to the daily feed of animals in 1 cattle, 4 calves, 5 sheep, 10 lambs.
STORAGE: To be stored in cool, dry and dark and moisture-free places.