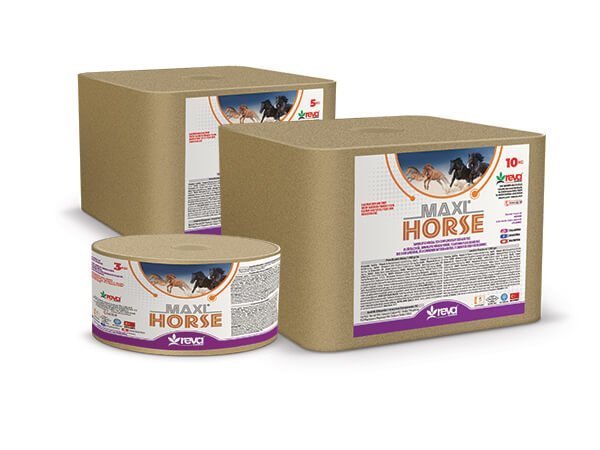 Vitamins: 3a672a – Vitamin A (Retinyl Acetate) 3a671 – Vitamin D3 (Cholecalciferol) 3a700 – Vitamin E (Alpha-Tocopheryl Acetate) 3a880 –  Vitamin H (Biotin)
Trace Elements: E1 Iron (Iron Oxide) 3b202 – Iodine (Calcium Iodine) 3b305 – Cobalt (Cobalt Sulfate) 3b405 – Copper (Copper Sulfate) 3b503 –  Manganese (Manganese Sulfate) 3b603 – Zinc (Zinc Oxide) 3b801 – Selenium (Sodium Selenite) Sulfur (Sulfur)
Preservatives: 11.5.2 – Potassium (Potassium Sulfate)
USAGE PURPOSE: It is a special licking block produced for getting more performance in passenger and racing horses , for better nutrition and healthy development of foals .At horses, It largely meets the needs of minerals and it is concentrated with vitamin A, D and E supplements. It has appetizing and efficiency increasing features. At racing horses; It helps to regain mineral substances lost in sweating during performance.
USAGE: Allow the animals to lick by placing them near the feeders and waterers at a distance for an easy reach or by hanging them through the hole in the middle.
STORAGE: To be stored in cool, dry and dark and moisture-free places.