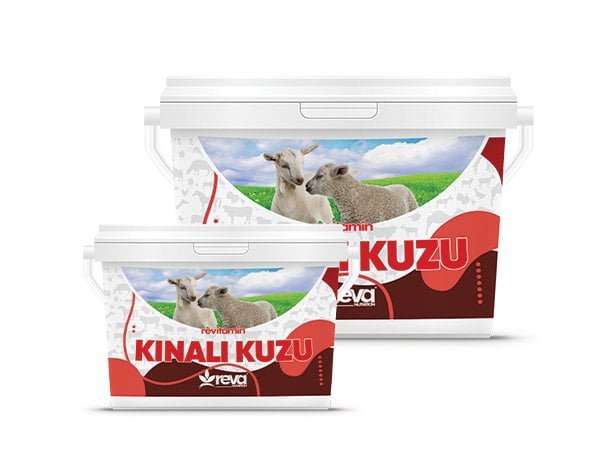 Vitamins: 3a672a – Vitamin A (Retinyl Acetate) 3a671 – Vitamin D3 (Cholecalciferol) 3a700 – Vitamin E (Alpha Tocopheryl Acetate) 3a315 – Vitamin B3 (Nicotinamide (Niacin)) 3a841 – Vitamin B5 (Calcium D-Pantothenate) 3a316 – Vitamin B9 (Folic Acid) 3a880 –  Vitamin H (Biotin)
Trace Elements: E1- Iron (Iron Oxide) 3b202 – Iodine (Calcium Iodine) 3b305 – Cobalt (Cobalt Sulfate) 3b503 – Manganes (Manganese Sulfate) 3b603 – Zinc (Zinc Oxide) 3b801 – Selenium (Sodium Selenite)
Minerals: 11.2.1 – Magnesium (Magnesium Oxide) 11.3.1 – Phosphorus (Dicalcium Phosphate)
Zootechnical Feed Additives: Ammonium Chloride (Ammonium Chloride)
Antioxidants: E320 – BHA (Butylated Hydroxyanisole)
Carriers: 11.1.1 – Calcium Carbonate (Calcium Carbonate)
PURPOSE OF USAGE: It is ovines vitamin mineral premix specially prepared for sheep, lambs , goats, and kids It increases feed consumption and feed utilization rate.It minimizes complaints such as Soil, paper, wool eating and wall licking etc. that arize from lack of mineral substances in herds and farms that are used constantly. Thanks to the ammonium chloride it contains, it helps to prevent urinary stones related to nutritional imbalance.
USAGE: It is recommended to be used by adding 10 kg to 1 ton of feed, 0.5 kg for 1 bag of feed; lamb and kid; 25 gr / day, sheep-goat; 50 gr / day
STORAGE: To be stored in cool, dry and dark and moisture-free places.