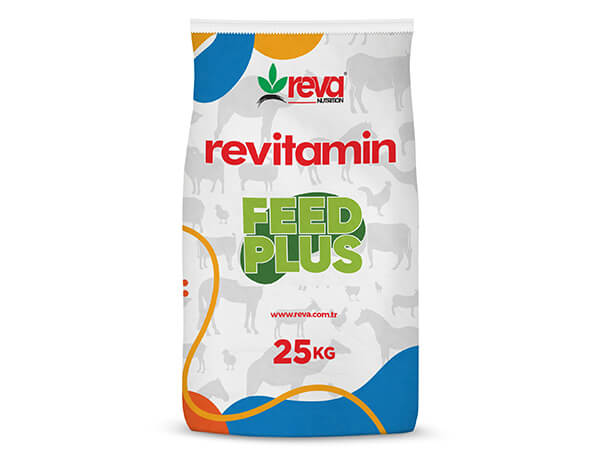 VITAMINS: 3a672a – Vitamin A (Retinyl Acetate) 3a671 – Vitamin D3 (Cholecalciferol) 3a700 – Vitamin E (Alpha Tocopheryl Acetate) 3a315 – Vitamin B3 (Nicotinamide (Niacin))
TRACE ELEMENTS: E1 – Iron (Iron Oxide) 3b202 – Iodine (Calcium Iodine) 3b305 – Cobalt (Cobalt Sulfate) 3b405 – Copper (Copper Sulfate) 3b503 – Manganese (Manganese Sulfate) 3b603 – Zinc (Zinc Oxide) 3b801 – Selenium (Sodium Selenite)
MINERALS: 11.4.1 – Sodium (Sodium Chloride) 11.2.1 – Magnesium (Magnesium Oxide) 11.3.1 – Phosphorus (Dicalcium Phosphate)
ANTIOXIDANTS: E320 – BHA (Butylated Hydroxyanisole)
CARRIERS: 11.4.2 – Sodium bicarbonate (Sodium bicarbonate) 11.1.1 – Calcium Carbonate (Calcium Carbonate)
USAGE PURPOSE: It is a mixture prepared in a balanced way to meet the vitamin and mineral substance needs of ovine and bovine fattening animals. It has an appetizing and feed utilization increasing feature. It has a positive effect on daily live weight gain and helps to increase fattening performance, meat productivity and quality. It increases carcass efficiency (meat holding capacity). It provides a bright and lively appearance of the hair and hair structure.
USAGE: 10 kg for 1 ton of feed, 0.5 kg for 1 bag of feed; In addition, it can be used by mixing 100 g to the daily feed of animals in 1 cattle, 4 calves, 5 sheep, 10 lambs.
STORAGE: To be stored in cool, dry and dark and moisture-free places.