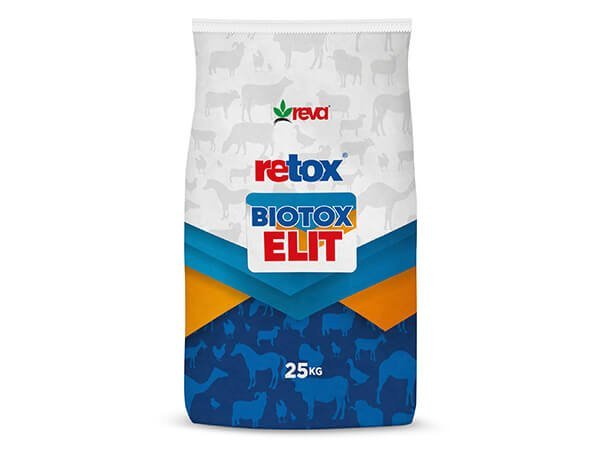 Vitamins: 3a672a – Vitamin A (Retinol Acetate) 3a671 – Vitamin D3 (Cholecalsiferol) 3a700 – Vitamin E (Alpha-Tocopheryl acetate) 3a821 – Vitamin B1 (Thiamine) 3a315 – Vitamin B3 (Nicotinamide(Niacin)) 3a841 – Vitamin B5 – (Calcium D-Pantothenate) 3a831 – Vitamin B6 (Pyridoxine) Vitamin B12 (Cyanocobalimin) 3a880 – Vitamin H (Biotin)
Trace Elements: 3b108 – Organic Iron (Iron's Hydrated Glycine Chelate) (Organic Iodine) EDDI (Ethylene Diamine Dihydro Iodide) 3b305 – Cobalt (Cobalt Sulphate) 3b413 – Organic Copper (Copper Hydrated Glycine Chelate) 3b506 – Organic Manganese (Manganese Hydrated Glycine Chelate) 3b607 – Organic Zinc (Zinc Hydrated Glycine Chelate) 3b801 – Organic Selenium (Selenium Proteinate)
Minerals: 11.4.1 – Sodium (Sodium Chloride) 11.2.1 – Magnesium (Magnesium Oxide) 11.3.1 – Phosphorus (Dicalcium Phosphate)
Binders: 1g568 – Toxin Binder (Clinoptilolite)
Antioxidants: E320 – BHA (Butylated Hydroxyanisole)
Carriers: 11.4.2 – Sodium Bicarbonate (Sodium Bicarbonate) 11.1.1 – Calcium Carbonate (Calcium Carbonate) qsp
USAGE PURPOSE: It is a mixture with high concentration of vitamin supplements , biotin and toxin binder additives prepared to meet the vitamin and organic mineral substance needs of bovine and ovine milking animals. With the addition of biotin, the hoof and hair structure gets an even healthier appearance. ıT prevents mycotoxins caused by beet pulp and Corn silag efrom harming to the animal. Toxins can cause intense pressure and damage to the liver; It plays a big role in preventing this damage.
USAGE:It is recommended to use 75-100 gr for milking cows and 25 gr for milking sheeps.
STORAGE: To be stored in cool, dry and dark and moisture-free places.