Rebiotic Rumiflor Probiotics
Rebiotic Rumiflor Probiotics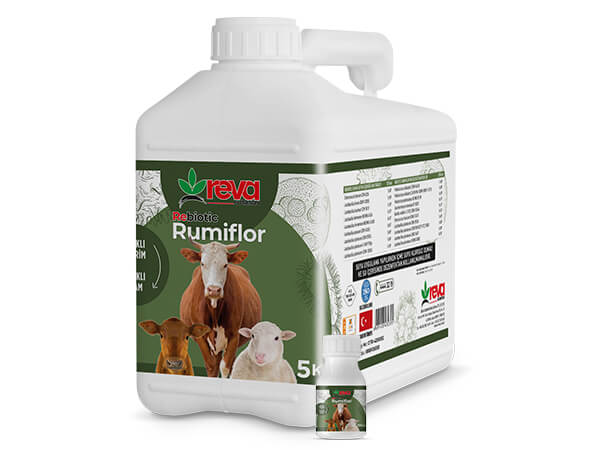 USAGE PURPOSE:
• It helps to increase meat and milk yield.
• It increases the feed convertion ratio.
• It helps to regulate the rumen microflora.
• It contributes to the synthesis process of B group vitamins.
USAGE: It can be used as 0.6-1.2 kg/ton in all bovine and ovine feeds or as 0.6-1.2 kg/ton in drinking water. For calves, 0.2 mg/kg per live kg weight; It is used by adding it into water, milk or milk replacer.
PRODUCT SAFETY INFORMATION: No known side effects on the target species. However, excesses that may lead to overload of vitamin and mineral substance in animals should be avoided. Keep it away from pesticides. Use opened packages in a short time. It is not recommended to be used for other than the target species.
STORAGE: It should be stored in cool, dry, light and moisture-free environments.
THIS IS NOT A MEDICINE, IT IS A FEED PREMIX.
IT CANNOT BE USED FOR TREATMENT.
BACTERIA AVAILABLE IN REBIOTIC RUMIFLOR
WHEN APPLYING TO WATER, DRINKING WATER MUST BE CHLORINE-FREE AND DISINFECTANTS SHOULD NOT BE USED IN WATER.